The high speed connectivity revolution for business
FIND OUT MORE
Air 2 Fibre
True Broadband
delivered wirelessly to your office
benefits
Fast Broadband internet services
Hard to reach areas with upgrade path to fibre
Installed in days
VoIP Link included
Public IP Address Available
Async and Sync available
FIND OUT MORE
VOIP
say hello to voip
and cut your phone bill in half
benefits
With VoIP we can replace your phones and help you save money each month.
Your number can be ported and become mobile.
Vlocity is a Tier 1 Voice Provider with its own National Network. With VoIP it is vital to maintain the connection from customer to the Voipswitch.
We build our own national networks, and our own PABX's to provid our clients with a complete solution.
FIND OUT MORE
Fibre
say hello to Fibre
high speed internet in your area
benefits
Faster speeds
Lower latency
No Installation costs on Contracts
International Boost available
Weather resistant
Lower latency
VoIP Included
Upgrade your Wireless
Our Network
we cover all major centres in SA
Check out our coverage. Use the tool below to see if we cover your location.
VIEW COVERAGE IN YOUR AREA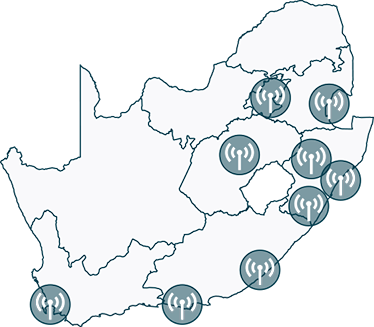 Request an appointment
our team will get back to you shortly